To book a speaking engagement with Rajiv, see the contact information page and the footnote below on fees.1
Upcoming
At Stanford University's Graduate School of Business, Rajiv will be a guest speaker / panelist to talk about organizational behavior at sessions for MBA students at the invitation of Professor Jeffrey Pfeffer. (February 14, 2014)
Past
At QCon New York, Rajiv was a keynote speaker along with Marc Frons and spoke about Technology Innovation at The New York Times. Photos from the event on Flickr. (June 12, 2013)
---
At Columbia University's Journalism School's Spring Journalism and Technology Breakfast event, Rajiv Pant, CTO at The New York Times and Sam Curry, CTO, Identity and Data Protection at RSA Security were panel speakers in an interview titled Thoughtful Perspectives: Cybersecurity in the Newsroom hosted by John Daniszewski of the Associated Press. (May 13, 2013)
---
At Stanford University's Graduate School of Business, Rajiv was a guest speaker / panelist and spoke about organizational behavior at two sessions to MBA students at the invitation of Professor Jeffrey Pfeffer. (February 15, 2013)
---
Rajiv was a speaker at Genwi's conference on The Future of Content and Monetization in New York. (September 27, 2012)
---
At the Online Publishers Association (OPA) technology conference, co-presented HTML5 with the CTO of New York Times Digital (March 23, 2011). As a regular speaker at the annual OPA tech conferences, Rajiv's previous years' presentations include Mobile App Development for iOS & Andriod, Social Network App Development and Lean & Agile Development.
---
Rajiv spoke about online video technology and strategy at a seminar and networking event in New York City hosted by Akamai and Brightcove. Other presenters included Bob Mason, Chief Technology Officer of Brightcove. (September 28, 2010)
---
Rajiv gave a lecture on Cloud Computing & Social Networks at the Bavarian International School in Germany. (February 5, 2010)
---
Rajiv gave a presentation on Cloud Computing at Amazon.com's AWS Event in NYC. Other presenters included Dr. Werner Vogels, CTO of Amazon.com. (October 19, 2009) (link)
---
Rajiv spoke at the seminar titled Video Technology: Eye on the Future hosted by The Center for Communication (cencom.org). The Center for Communication is a 30-year old, non-profit educational forum offering an annual program of newsworthy and relevant media seminars featuring outstanding leaders from all fields of the industry. Past speakers include: Al Gore, Bill Moyers, Sy Hersh, Sidney Lumet, Albert Maysles, Mike Figgis, Oliver Stone, Doug Liman, Sydney Pollack, Diane Sawyer, Charlie Rose, Tina Brown, Jon Stewart, Maureen Dowd, Chris Matthews, Tom Brokaw, Tim Gunn and Stephen Colbert. (October 13, 2009)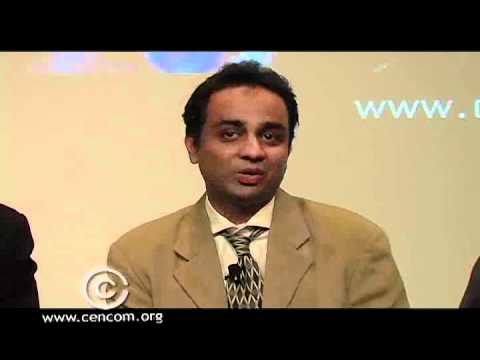 Rajiv talks about managing expenses in good and tough times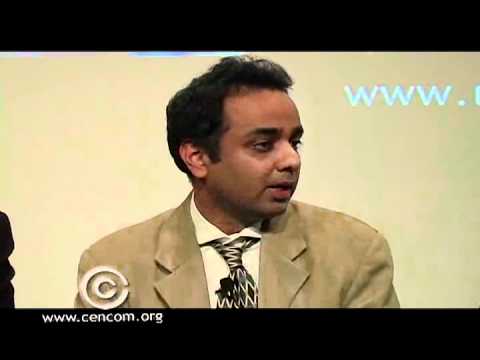 Rajiv talks about the role of CTOs
---
At the American City Business Journals' Digital Fast Forward conference in Charlotte, Rajiv spoke about digital technology & organization in media & publishing on invitation by the President of New Media at ACBJ (February 5, 2008)
---
Rajiv spoke on CTO panels at the Newspaper Association of America (NAA)'s conferences. In NEXPO 2002 and 2003, he spoke about technology and business topics in the news media industry (link).
---
In 2003 & 2002, Rajiv was invited by the Medill School of Journalism and the Computer Science Department at Northwestern University. He gave lectures on new media and technology and participated in a panel of five online media experts speaking to a larger audience from both schools on journalism and technology (link).
I'm happy to consider paid speaking engagements. I only consider doing gratis events for charities I support; accredited non-profit universities, colleges and schools; and in some cases to help close friends or family members. I do not have an hourly fee. My fees vary greatly depending on the value I'd bring to the specific event, the effort required on my part and the event itself.  [↩]